City View


Weifang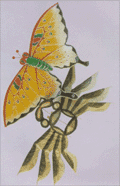 Kite of Weifang
Weifang City,Shandong

BASIC INFO:
Mayor:
Mr.Wang Boxiang
Tel:
(0536)8789990
Fax:
(0536)8789683
Postcode:
261000
Area Code:
86(536)
Area:
15,800km2
Population:
8,290,000
General INFO:
Situated in the west of Shandong Peninsulas with a coast line of 113 km, Weifang City boasts rich natural resources: present cultivated land reaching 699,600 hectares, forest land 300,000 hectares, grassland 4,600 hectares, water area 174,100 hectares with an average of 2.996 billion cubic meters water resources utilizable annually, and proven reserve of minerals 36 in types.
With a long history of kites, Weifang is assigned the title "INTERNATIONAL KITE CITY" by the International Kite Union. The annual Weifang International Kite Festival attracts thousands of visitors home and abroad.
Since the reform and opening up, Weifang has adopted industrialized agriculture management model, which stimulates the development of agriculture and rural economy greatly. Now with 108 categories and 5,000 types of products, Weifang's industry has formed a system with 1O pillars: marine chemical industry, power machinery, trucks for agriculture, garments and decorative cloth, electronic telecommunications and information processing, chemical fibre, new type of building material, medicine and health care products, foodstuff and drinks, paper-making and packaging. The tertiary industry grows rapidly. Now the number of urban and rural markets amounts to 1247, among which 36 has annual transactions volume over RMB 100 million Yuan each. Thanks to the vigorous implementation of the export-oriented policy and the successful holding of the 15th Weifang International Kite Festival and the 5th Weifang Shandong-Taiwan Trade Talks, Weifang has utilized over US$ 2.2 billion of foreign capital in total and its 24 categories of products ranging over 600 types have been exported to over 150 countries and regions.
Weifang has a very nice investment environment. The first stage of 1.2-million-kilowatt Weifang Power Plant Project has been finished and put into operation. Tremendous progress has been made in the construction of railways, highways, airport, telecommunications, urban water and gas supply, and trade facilities. Weifang now boasts 3 ports and 11 berths with an annual handling capacity of 2,570,000 tons. The Weifang Port has two 5000-ton berths and a Ro-Ro dock. The Weifang airport has 17 airlines reaching Beijing, Shanghai, Guangzhou and etc. Jiao-ji Railway and Ji-qing expressway go through the city, offering transportation services about 14,000 km. Program-controlled telephones have been installed providing domestic direct calling services. Altogether the exchange switch capacity amounts to 643,000. The availability of water supply in urban areas is as high as 100% and that of gas over 85%.

Go to Weifang Government Websites:http://www.weifang.gov.cn/(URL of Chinese Language)