Séjour de Norbert LEY à Yang Chow-C ...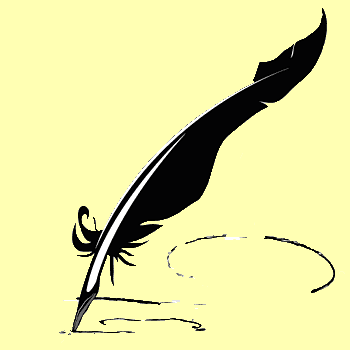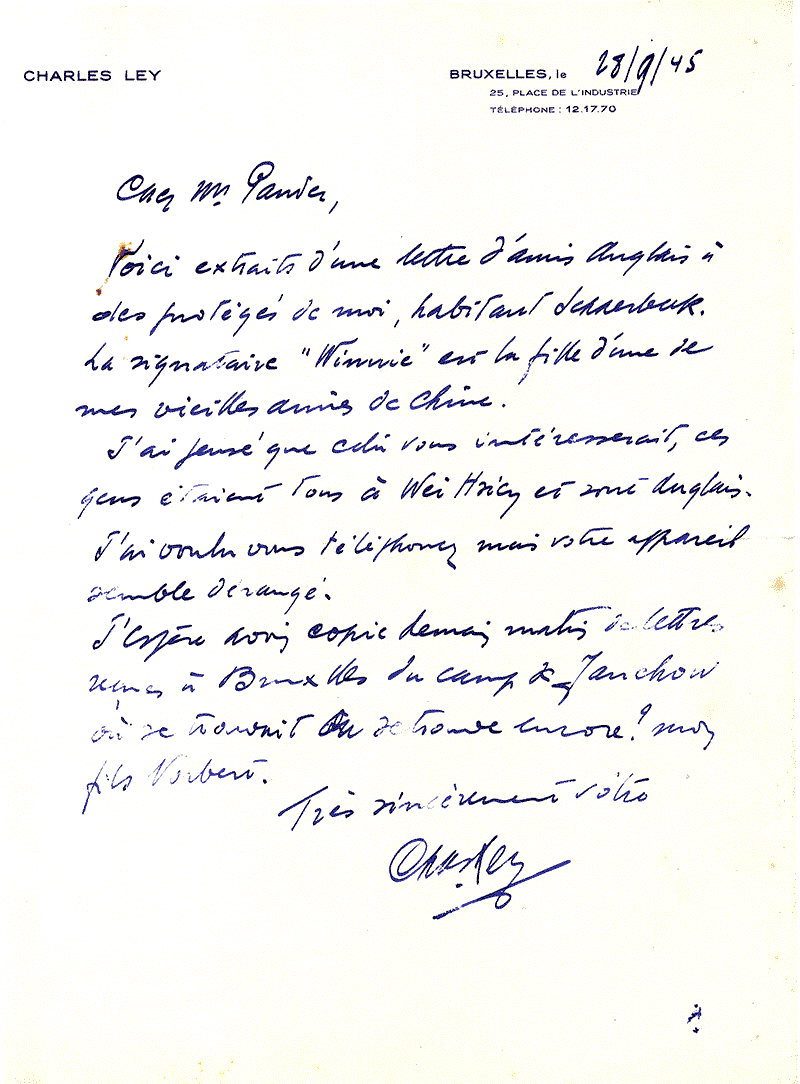 Charles LEY,
Bruxelles, le 28/09/1945
25, Place de l'Industrie
téléphone: 12.17.70



Cher Mr. Pander,

Voici extraits d'une lettre d'amis Anglais à des protégés de moi, habitant Schaebeek. La signature "Winnie" est la fille d'une de mes vieilles amies de Chine.

J'ai pensé que cela vous intéresserait, ces gens étaient tous à WeiHsien et sont Anglais.

J'ai voulu vous téléphoner mais votre appareil semble dérangé.

J'espère avoir copie demain matin des lettres venues à Bruxelles du camp de Yangchow où se trouvait ou se trouve encore (?) mon fils Norbert.

Très sincèrement vôtre,


Charles Ley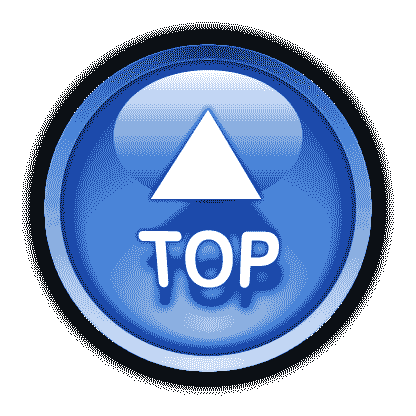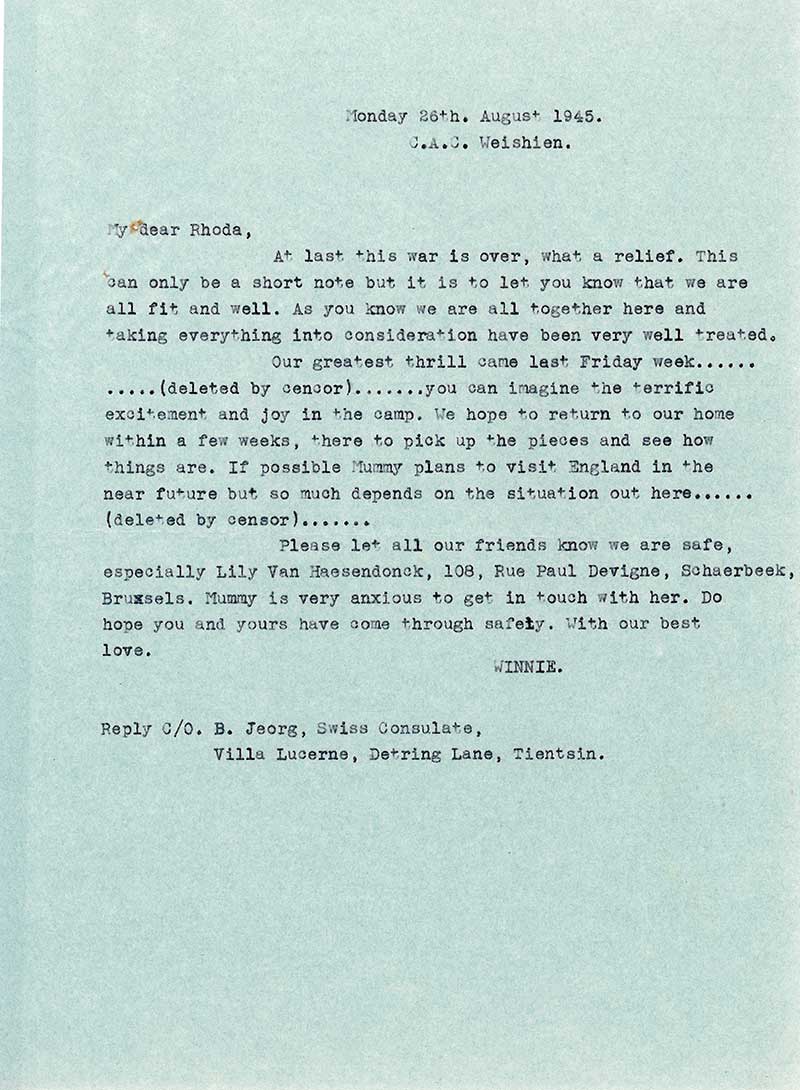 My Dear Rhoda,

At last this war is over, what a relief. This can only be a short note but it is to let you know that we are all fit and well. As you know we are all together here and taking everything into consideration, have been very well treated.

Our greatest thrill came last Friday week...... (deleted by censor)................you can imagine the terrific excitement and joy in the camp. We hope to return to our home within a few weeks, there to pick up the pieces and see how things are. If possible Mummy plans to visit England in the near future but so much depends on the situation out here ..... (deleted by censor)..........

Please let all our friends know we are safe, especially Lily Van Haesendonck, 108, Rue Paul Devigne, Schaerbeek, Brussels. Mummy is very anxious to get in touch with her. Do hope you and yours have come through safely. With our best love.


Winnie.
Reply C/O B. Jeorg, Swiss Consulate,
Villa Lucerne, Detring Lane, Tientsin.