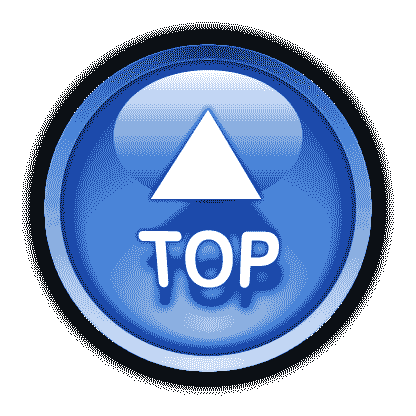 Did Eric Liddell turn down freedom to help another prisoner-of-war?
DOUG GILLON, Athletics Correspondent
It was a typically selfless act. Eric Liddell, the iconic Scottish Olympic athletics champion, turned down an offer of liberation by Winston Churchill from a wartime internment camp in China in favour of another prisoner, it was claimed yesterday.

Simon Clegg, chief executive of the British Olympic Association, and elite performance director Sir Clive Woodward were laying a wreath on Liddell's grave in Weifang when they were told about the move by Chinese officials. Weifang, in Shandong Province, was used by the Japanese to intern many foreign and Chinese prisoners.

The pair are in China for the pre-Olympic regatta, and were taking the opportunity to honour the 1924 Olympic 400 metres champion who gave up athletics and a promising career as a Scotland rugby winger to become a missionary in China. He had been born there and his parents also served there as missionaries.

Mr Clegg said: "We had lunch with the vice-mayor of Weifang and some of her colleagues. I was told by a senior official that Eric was given the opportunity of being exchanged while he was still alive, and he turned it down in favour of someone else.

"If that's the case, it's entirely in keeping with the way he led the rest of his life. Talk about a role model - someone who had achieved so much in the sporting environment and then effectively to walk away from that, not for any personal advancement, but to devote his life to working with other people. He really is an inspiration to us all.

"What was said related to Winston Churchill arranging a prisoner swap, but Eric let somebody else go in his place. It would be hard to substantiate the details now, but the Chinese are not known for elaborating in this way."

Liddell died of a brain tumour in February 1945, just months before liberation. His grave was marked with a plain wooden cross, his name written in boot polish. However, on the 60th anniversary of the internment camp a memorial park was built, and in 1991 a one-ton block of Mull granite was erected on Liddell's grave.

"It's in a quiet and very dignified setting of a courtyard," added Mr Clegg. "We laid a wreath of brightly-coloured local flowers there, on behalf of the BOA and athletes past, present, and future.

"Torrential rain fell before and after the ceremony, but there was a glorious break in the weather when we were at the memorial. There is still an old missionary building, which during internment had a hospital on the second floor, offices on the ground floor, and accommodation units on the third. It's in the courtyard of this building that the memorial stands.

"There's also a small museum to the internment camp. Liddell does feature, both in terms of his athletics prowess and contribution to the camp and society. There's a log book with his name, Liddell, EH, and a reference to where he was accommodated in the camp.

"The people of Weifang have done a fantastic job in terms of keeping his spirit alive today. I hadn't realised just what an outstanding human being he was. It was quite emotional being there."

The Chinese are making a documentary about the internment camp, and have interviewed survivors as old as 103. This will also feature Liddell, because of the role he played in the camp, and they are coming to the UK to research and film.

Numerous biographies of Liddell have made no mention of a prisoner exchange. His late sister, Jenny Somerville, never spoke of it, nor did his daughter, Patricia, who accepted Liddell's induction to the Scottish Athletics Hall of Fame two years ago. An attempt to contact her at her home in Canada last night was unsuccessful.

Bob Rendall, chief executive of the Eric Liddell Centre in Edinburgh, said: "I have been in this job 12 years and have never heard any mention of it, either from the family or in print, but there are always secret papers being released."

Two other films are currently being made. Caithness-based screenwriter Murray Watts has collaborated in one of these, being made by Toronto-based Windborne Productions.

"Funding is still being put in place, but we look like going into pre-production at the end of next month with Bruce Beresford as director," said a spokeswoman.

Beresford won four Oscars with Driving Miss Daisy. David Puttnam's Chariots of Fire, which featured Liddell's life as an athlete, won five.
A life more worthy of a film than Chariots of Fire
THE life Eric Liddell had after the Chariots of Fire era may prove more worthy of a film than the athletic achievements which Ian Charleson famously portrayed.

Liddell, who gained seven rugby caps on the wing for Scotland before winning Olympic gold and silver in 1924, was carried shoulder high down the platform of Edinburgh's Waverley Station when he turned his back on sport for the glory of God, as a missionary in China.

He risked his life, smuggling money for church work, hidden in bread, or tending typhoid victims.

A man whose execution the Japanese had bungled lay dying in a derelict temple. Fearing reprisals, nobody would go to him, until Liddell rescued him on a handcart.

Another man was cleft from the back of his head to his mouth, and left for dead. Liddell ferried both 18 miles to a hospital. Both recovered.

Many Britons were interned when the Sino-Japanese war erupted, Liddell among them. He had sent his pregnant wife to Canada for safety, in 1941. He died without ever seeing his third daughter.

Inmates of the camp included the elderly, children separated from their parents, a touring jazz band, and a white Russian prostitute.

The Edinburgh University BSc wrote a chemistry book for the camp children, inscribing the cover: "The bones of Inorganic Chemistry. (Can these dry bones live?)"

One lad, David Mitchell, became a minister, and wrote a book on his childhood. He recalled Liddell mixing glue from fish bladders and scales, mending hockey sticks, and doing so by night, to spare inmates the smell.

The man who had declined on Sabbatarian grounds to run the 100m at the Olympics, refereed youngsters' football on Sundays. He mixed coal dust with clay to make crude briquettes for the elderly, and when the prostitute was ostracised by other women, he rigged a shelf for her. She said he was the only man to do her a favour without seeking other favours in return.

When he died on February 16, 1945, the camp was devastated. He had seemed invincible. The kids whom he had walked with earlier were the cord bearers at his burial in the snow of north China.
© All rights reserved. Reproduction in whole or in part without permission is prohibited.