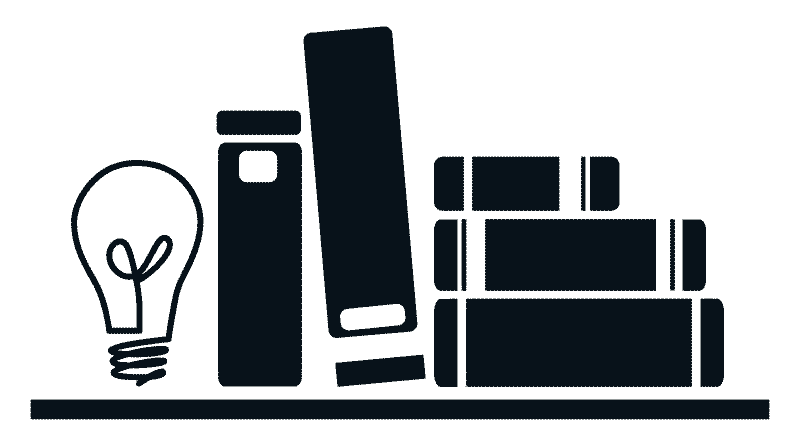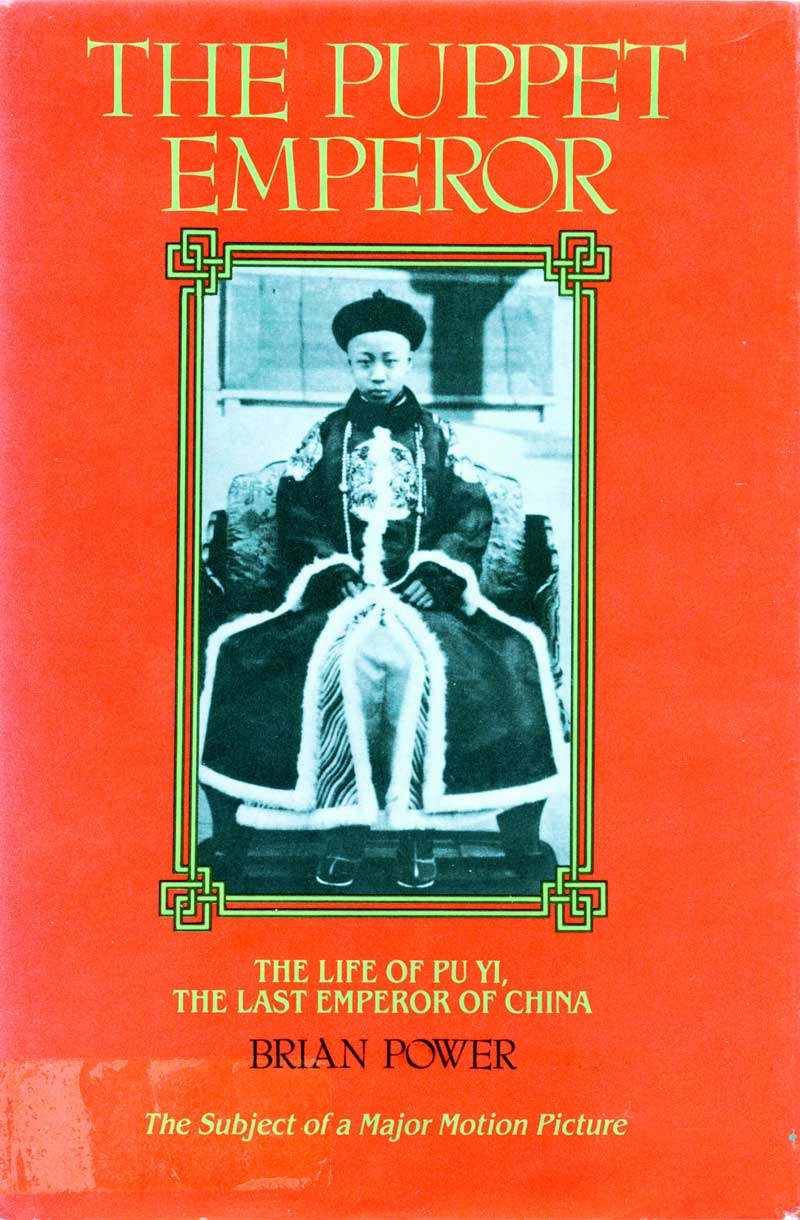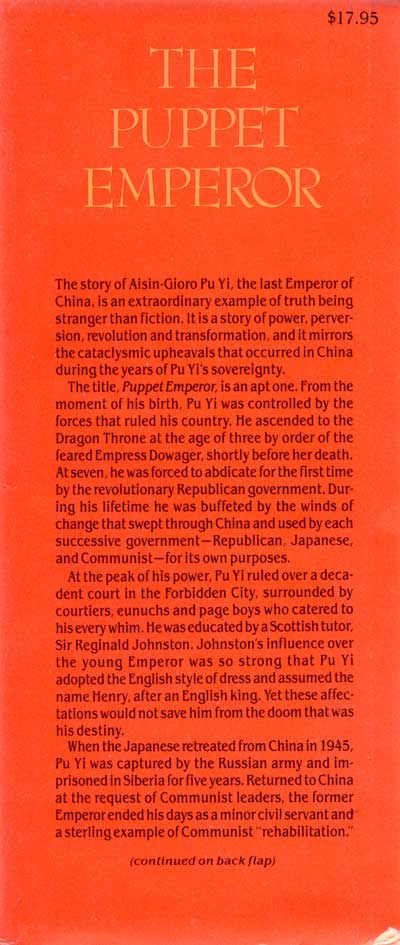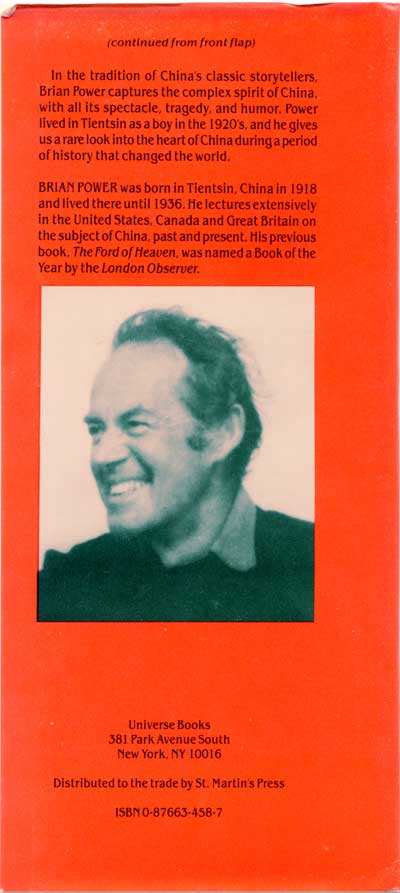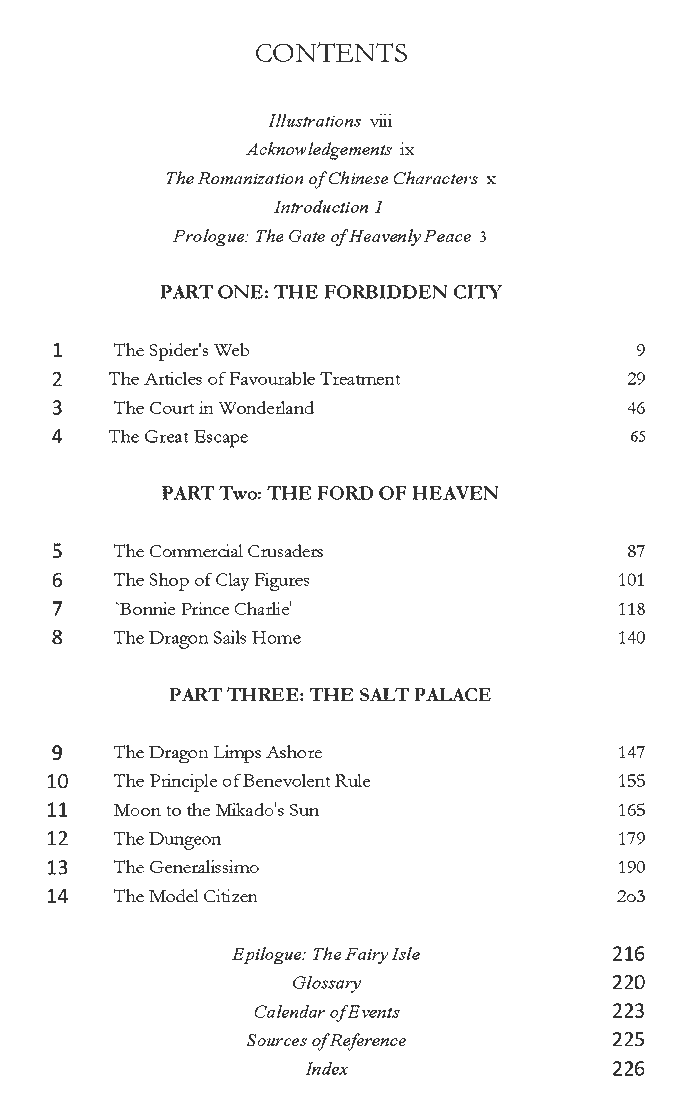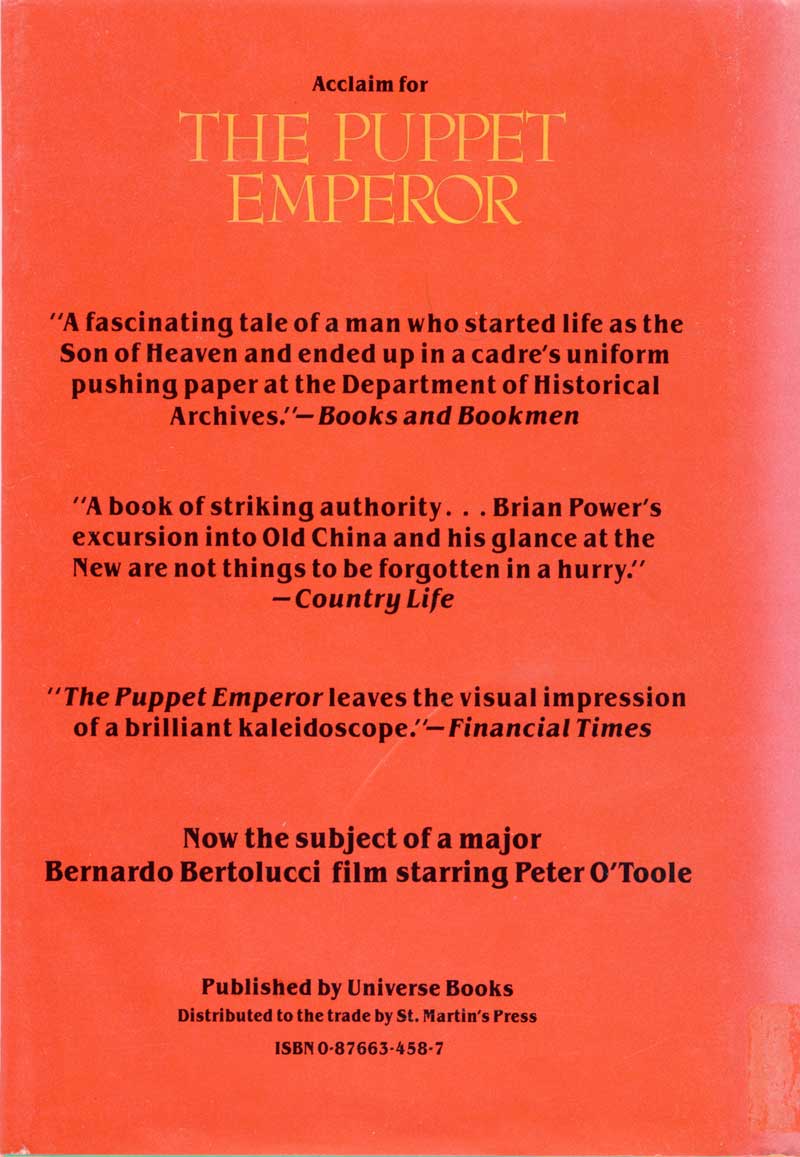 read more ... [click here]
Provides a revealing study of the decadent and tragic life of Pu Yi, the Manchu prince who reigned as the last emperor of China, from his childhood, through his role in modern Chinese history, to his final days as a minor civil servant
Editorial Reviews
From Library Journal
The recently released movie, The Last Emperor , has doubtless brought requests for books about Henry Pu-yi, as the hapless last Manchu emperor of China was known in the West. The chief source until now has been an autobiography, From Emperor to Citizen , published in Beijing in two volumes (1964-65; Oxford, 1987. reprint). The autobiography is marred by an awkward translation and the fact that it was written almost certainly under compulsion. Powers's book is an engaging account of the life and times of the tragic and powerless monarch. The book is written for an informed general audience; there are no footnotes and only a sketchy bibliography, and Pu-yi's last years are barely treated.
John H. Boyle, California State Univ., Chico
Copyright 1988 Reed Business Information, Inc.