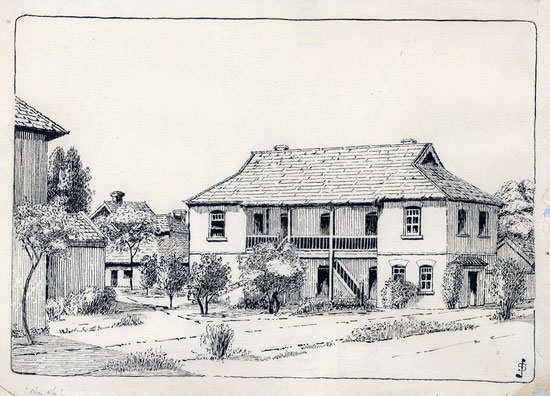 Sketched by ?
--- Block-56,
"the Priest's shack" ---
- Most of the Catholic priests left Weihsien for Peking. Eleven of them stayed on to help the Weihsien internees and were lodged in bloc-56.
Seven of those were from SAM, Society of Auxiliary Missionaries.
- Fathers:
de Jaegher
Gilson
Hanquet
Keymolen
Palmers
Unden
Wenders
Four Catholic nuns also stayed on.