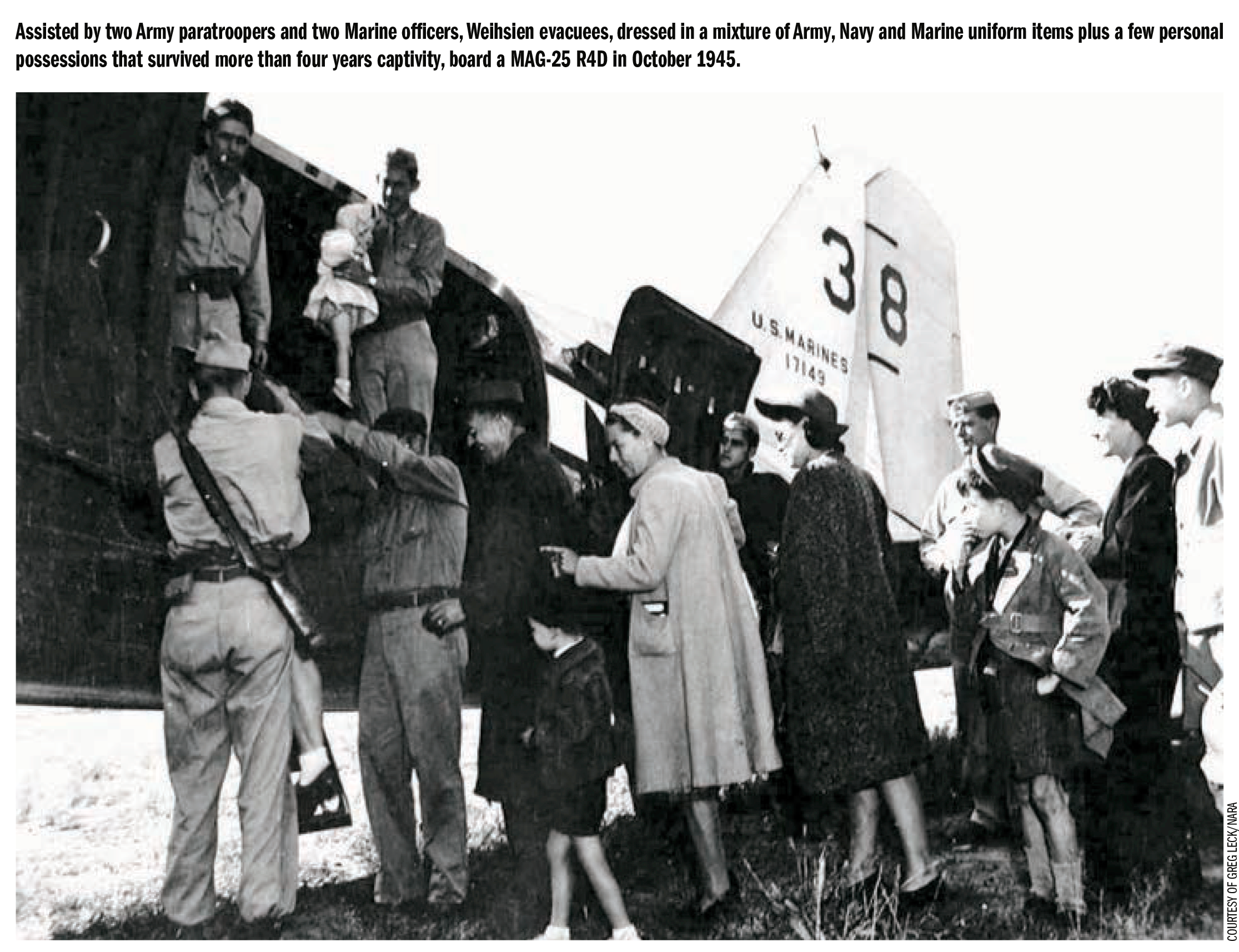 ... the "one" before the last photo when leaving camp!

Weihsien-born baby sister, Mary-lou, is already in the plane (a C-47) held by a gallant G.I. The two G.Is on the ground are helping my mother to climb into the same plane. Dad with his thick winter coat and Borsalino hat - waiting for his turn - seems to be laughing. The little boy next to him with the skinny legs: is me!
By courtesy of the U.S. Army and historian: Greg Leck.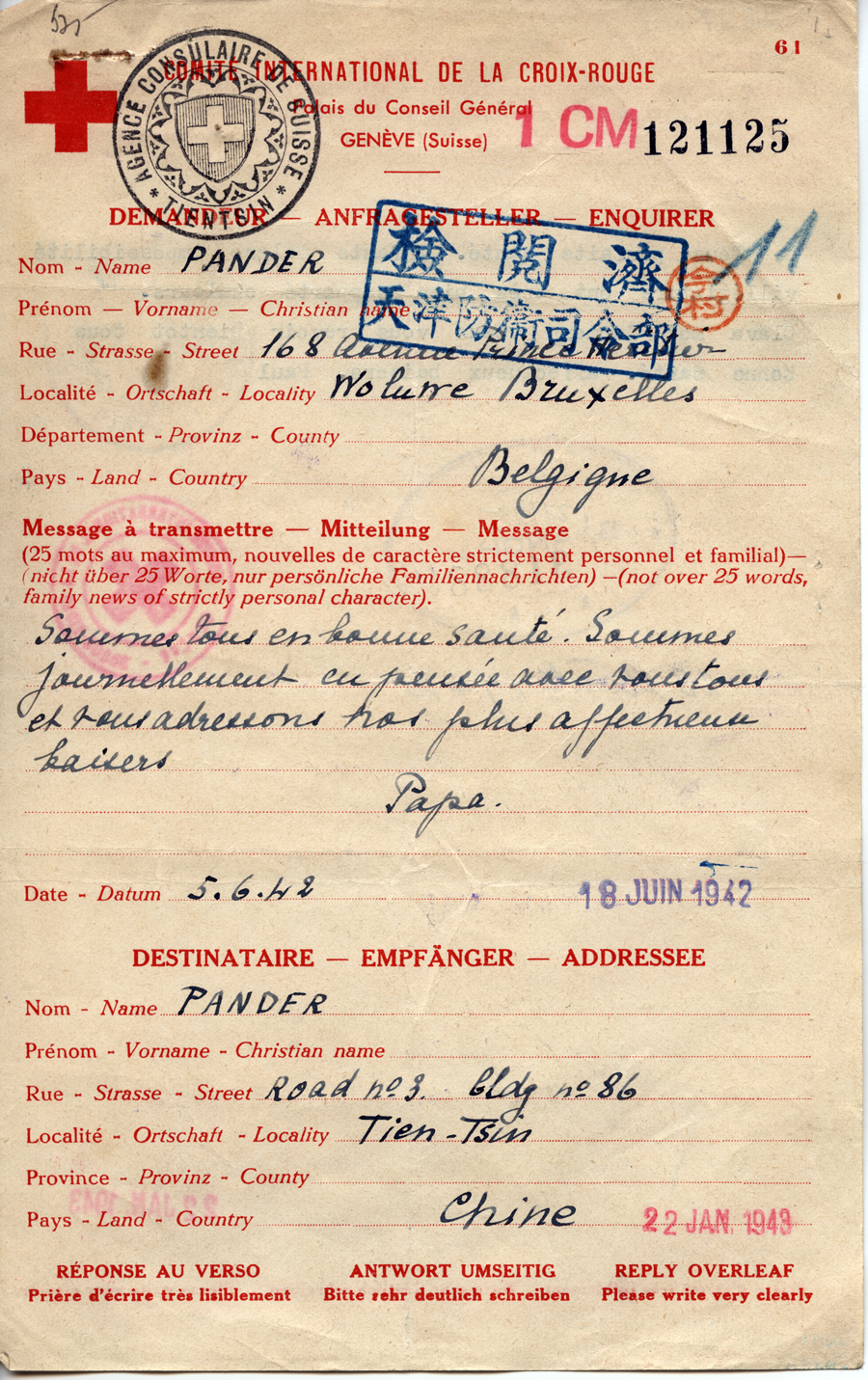 ... as you can read in the Red Cross message (above) our family was under house arrest at "Road number 3, building number 86". In fact we lived at number 86, Victoria Road - Tientsin. The Japs had already changed all the Road names into numbers!
Click on the picture to read Norman Cliff's messages found in his scrap books.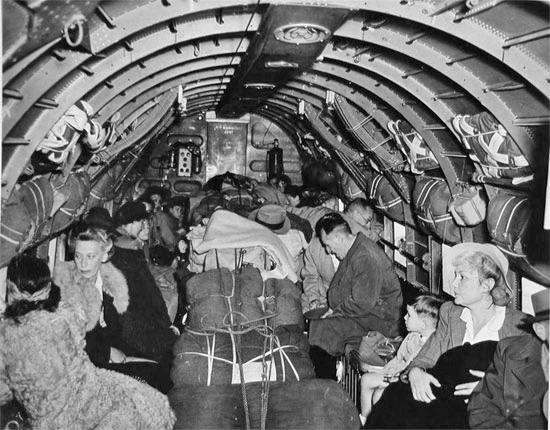 ... and this is the very last photo of our family in Weihsien.
Mom is in the foreground holding baby MaryLou in her arms. I am sitting next to her and dad a little further, looking very thoughtful with his Borsalino hat on the pile of luggage just before him.
Next stop: Tientsin.

Photo by courtesy: Greg Leck.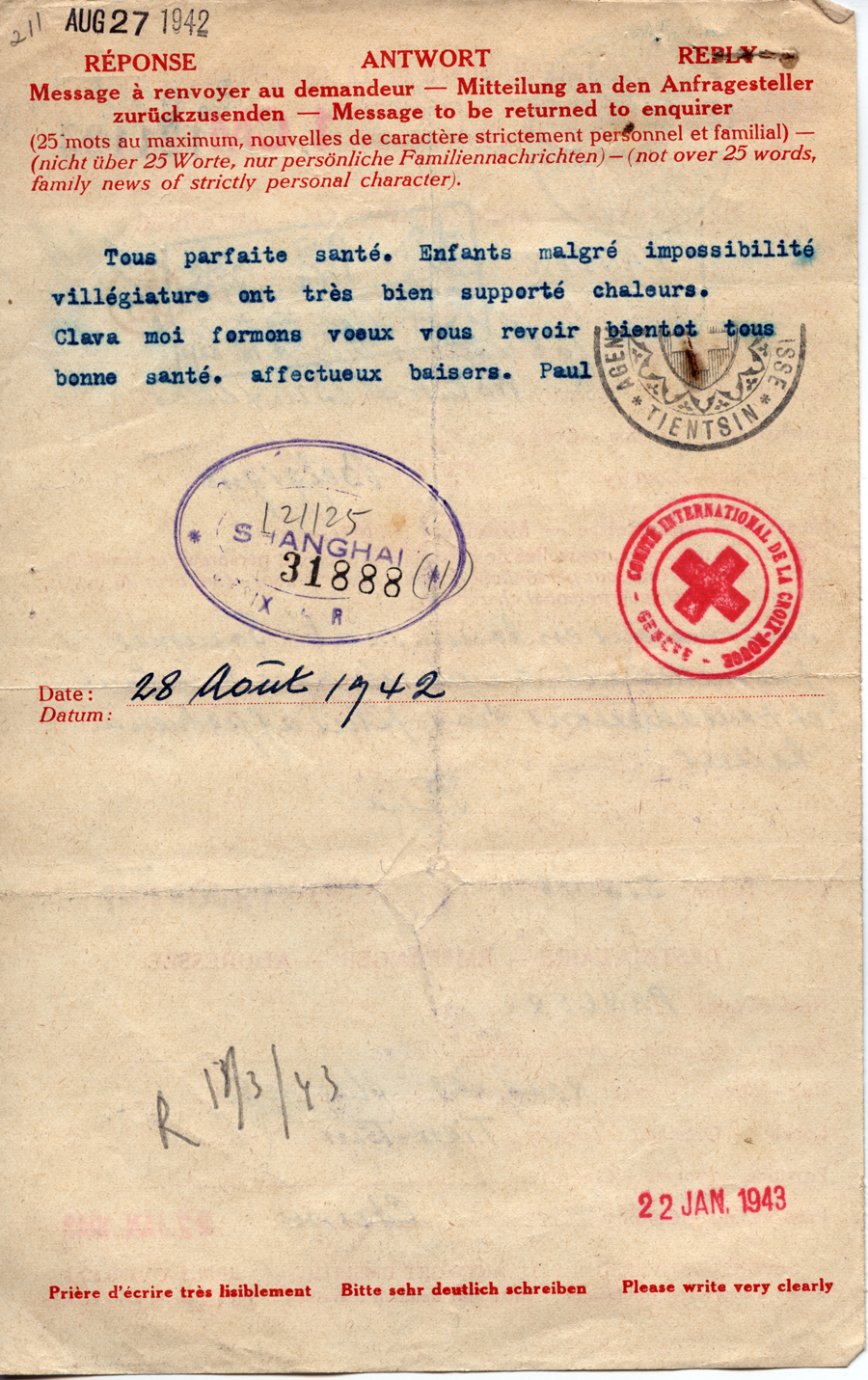 ... in the first days of 1943, our family of four was transferred to: House No. 195 on 33rd. Road (Singapore Road) - Tientsin where we lived in great discomfort waiting for a transfer to goodness knows where.

P.S. The exact address of our "home" must now read: 104 Jiefang N. Lu - Heping - Tianjin - Peoples' Republic of China.