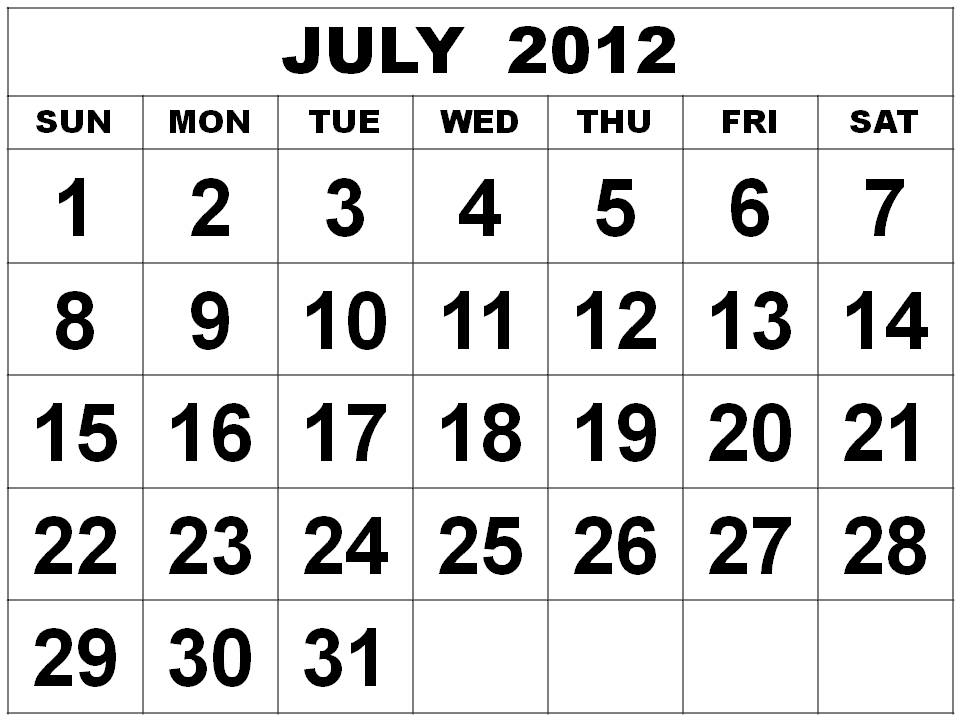 ☛

... the most recent messages are on top !





De : A. Knuppe
Envoyé : mercredi 11 juillet 2012 17:18
À : tapol@live.be

Objet : list internees.
Thanks for your quick reply.

Yes, I found the list and copied all 60 pages. I find this list more interesting than the one in Volume 2, here we have the address in camp, block and room nr. and that helps my memory.

So long for now,
all the best,
Anne




De : tapol_(Skynet)
Envoyé : mercredi 11 juillet 2012 10:36
À : weihsien@topica.com

Objet : Re: The Children of Weihsien- 2 volumes.
Dear Dwight,

I must have got mixed up in my explanations !!
In fact, the book IS in English.
It is just that to order them you have to enter the editing software at http://www.myphotobook.be ... and that is in French.

Dear Anne,

It is quite correct that the page numbers are missing. Sorry! I should have included the page numbers in the beginning but I will ask the photobook webmaster if there is a suitable solution to that problem.

As for the listings, you must contact Ron Bridge (rwbridge@freeuk.com ). He has done a tremendous job in compiling lists of all the internees of the Asian prison camps.

You can also click on this link: http://www.weihsien-paintings.org/RonBridge/habitants/weihsien02.pdf .... and you should be able to access the whole listing for Weihsien.
---
... all the best,
Leopold




De : Dwight W. Whipple
Envoyé : mardi 10 juillet 2012 17:30
À : weihsien@topica.com

Objet : Re: The Children of Weihsien- 2 volumes.
Thank you, Leopold. I couldn't find how to get the book in English. Any ideas?




De : A. Knuppe
Envoyé : mardi 10 juillet 2012 17:11
À : tapol@live.be

Objet : I remember.
Dear Leopold,

The only thing I miss in the books is the page number. I am making some comments for the children such as the sketch of our block with our rooms, the map of the camp. My kitchen nr. 1, the classrooms and the hospital where brother Paul was born and I have to put little stickers on the pages to find them. I have decided to number them myself, so that it will be easier to refer to them. When the pages were on internet they did had a page number, because I read them in stages and made a note where I had stopped. It might be worth while to have the pages numbered.

I have contacted Conchita Azcue, a class mate from St. Joseph's, thanks to your article of the U.S. marines marching into Tientsin. She was so amazed how you got hold of the article, she had sent it to a friend and somehow it got spread all over the world. But I am grateful to you.

Could you help me, I know there was a list of internees, where they had been located in the various blocks and which school they had attended. There were several mistakes, I, my sister, Jessie Andrews and several others were of St. Joseph's but were registered as attending the Grammar School. Also Anton was at St. Louis College, and not at the grammar school. But I can't remember where the list belonged to,and it's quite a job to try and find it and I would like to make a copy. No hurry, thanks in advance.

All the best and enjoy the summer.

With kind regards,
Anne




De : L PR
Envoyé : mardi 10 juillet 2012 09:16
À : weihsien@topica.com

Objet : Fw: The Children of Weihsien- 2 volumes.


From: tapol_(Skynet)
Sent: Tuesday, July 10, 2012 9:15 AM
To: weihsien@topica.com

Subject: Re: The Children of Weihsien- 2 volumes.
Dear Anne,

Thanks very much for your nice words. I agree with you that it is much more comfortable to read the (almost) 300 pages of the two albums instead of clicking the pages on a computer screen !!!. All the sketches and paintings are reproduced in photo-quality as well as most of the photos I have received from all of you to build our Weihsien-paintings' website.

Dear Dwight,

To order the albums, you must login to the (photo) website with my personal codes & password. You will have full access to the program. It is a well built and very interesting website in French and Flemish (Dutch). Many Internet softwares allow immediate translations into English, but I guess that most of you understand and read French !!

well:
go to :
http://www.myphotobook.be
click on "Mon compte" (on top of the screen)
then :: right side of the screen (Déjà inscrit ? )
type the login (Votre adresse électronique) = pander41@skynet.be
and then the password = W_19450817
order the book Weihsien(2) = 200 pages and Weihsien(1b) = 144 pages.
enter your address ... and ...
follow the instructions and you're done ...
good luck 😀

all the best,
Leopold
[updated: December12, 2020] the information in the above text is no longer valid.




De : Dwight W. Whipple
Envoyé : lundi 9 juillet 2012 18:43
À : weihsien@topica.com

Objet : Re: The Children of Weihsien- 2 volumes.
Are these volumes available?
In English?
Where do we inquire?
Thanks.

~Dwight W Whipple




From: "A. Knuppe"
To: weihsien@topica.com
Sent: Monday, July 9, 2012 8:55:12 AM

Subject: Fw: The Children of Weihsien- 2 volumes.
This message sent last Friday was not printed in our Weihsien site, I.m trying again!

Anne
----- Original Message -----



From: A. Knuppe
To: Weih-@topica.com
Sent: Friday, July 06, 2012 3:13 PM

Subject: The Children of Weihsien- 2 volumes.
Last week the 2 volumes of "Children of Weihsien" that I had ordered were delivered to me. To all of my ex-internees I can seriously recommend these books. It's so wonderful to be able to hold the book and turn the pages filled with our childhood memories with photo's and drawings. Such a difference from reading the book on the computer and having to press on the tabs! Leopold did a wonderful job editing these books and I am most grateful fo him for all the work and time he has dedicated to "The Children of Weihsien".

Anne de Jongh- Knüppe,
Dordrecht, the Netherlands




De : Susan
Envoyé : jeudi 5 juillet 2012 19:01
À : weihsien@topica.com

Objet : Re: back home
Dearest Anne,

I can honestly say that I am glad to be back on the computer after several months. Please forgive me for not responding to your lovely Easter note. I have not done anything on the computer since early March. I began leading a women's Bible study at that time and have had time to do little else since. That finished in mid-June, but then it was time for Tom and me to prepare for Vacation Bible School at our church, which was held last week. Then our younger son and his family arrived on Monday for a brief visit en route to their new home about 2 1/2 hours from here. That has been our life in a nutshell for the past several months. Please know that although I have not written in such a long time, you are often in my thoughts and always in my heart. AND you are the very first person I have written.

I am grateful that you are recovered from your fall, and I pray that you continue to regain your strength and stamina with each new day.

Our older son, David, is currently in Paris visiting a friend who is studying at the Sorbonne this summer. Dave is actually on his way to Poland, where he will be taking a ship handling course that he has wanted to take for some time. What amazing lives our children have!

I was touched by your description your trip to return home from China. That was such an amazing time. How old were you then?

I hope your family is well and doing well. We continue to have exceptional weather for this area. It is extremely hot.

Oh, dear. I've done something to the computer, but I don't know what and it does something strange at the end of a line. I can't get help from Tom as he is at work today. I do wish I weren't so ignorant of such things. I will close for now and see if I can fix it, but I don't want to risk losing what I've written thus far. I promise it won't be 4 months before I write again!

Blessings and Love always,
Susan
-----Original Message-----



From: A. Knuppe


To: weihsien
Sent: Thu, May 3, 2012 6:34 am

Subject: back home
Today, May 3rd, 66 years ago, the whole de Jongh family, except my Father who stayed behind trying to start business again, arrived in Rotterdam. It had been a long journey, starting in March leaving Tientsin on a Taku tugboot ? taken over by the Brisbane and brought to Shanghai, where we embarked on the Strathmore. We had two cabins but my brother Anton slept downbelow in a hammock with all the servicemen returning home. I remember inbetween passengers were dropped off for Australia and brought on board. Also the visit to Attaca, by the Red Sea, where we received blankets, clothing and shoes, made a great impression on me. There were quite a number of Weihsieners on the ship and they undoubtedly also have these memories. After arrival in Southhampton we were taken to London, where we spent several days, before leaving for Harwich where we took the boat to Hoek van Holland, Rotterdam.

It was wonderful to be back, but I remember how terribly distressing Rotterdam looked after all the bombing! You shoud see it now, a wonderful modern and booming city!