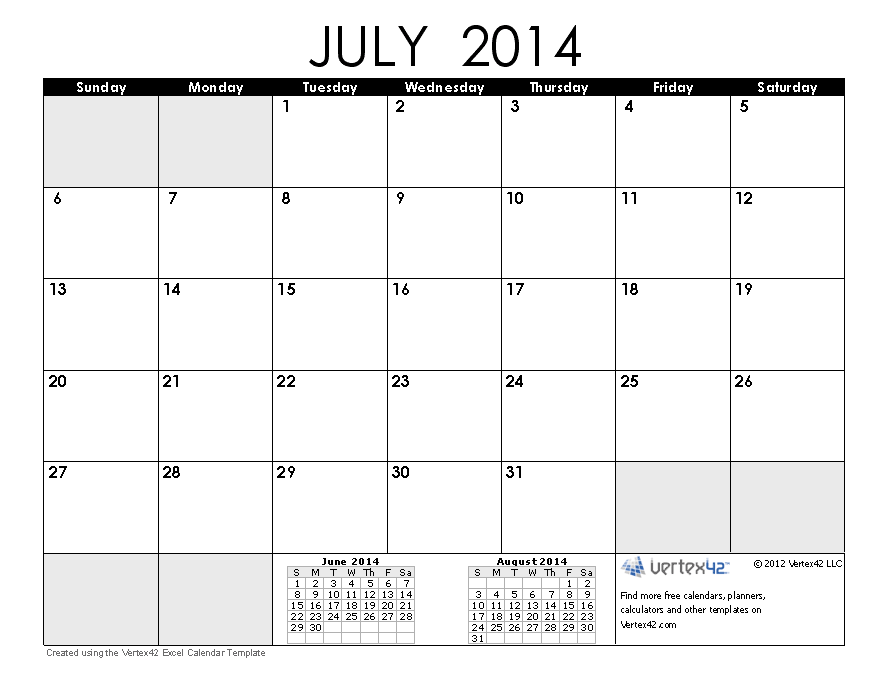 ☛

... the most recent messages are on top !





De : hena@chinadaily.com.cn
Envoyé : mercredi 30 juillet 2014 11:46
À : L PR

Objet : Re: Re: interview request from China Daily
Dear Leopold

my report on Comfort women has publised on China Daily on July 30, please check the following link of the story.

http://www.chinadaily.com.cn/2014-07/30/content_18207301.htm

I really want to thank your help again and wish you all the best

cheers
He Na


Apologizing for atrocities


By He Na and Zhang Lei (China Daily)
Updated: 2014-07-30 08:04

Calls are growing for Japan to take full responsibility for its 'comfort women' sex crimes during the war, report He Na and Zhang Lei.

In late July, two Korean women, both in their 80s, made a long journey to the United States. The two had been forced to serve as sex slaves for the Japanese during the war. They traveled to the US to call for an apology from the Japanese government. "It's as if the Japanese government is putting off apologizing and is just waiting for us to all die. But we must receive an apology," Lee Ok-son told reporters in Los Angeles on July 22.

"I will never forget that we've had to go through this, and I will repay what I've had to go through even after I die," the other woman, Kang Il-chul, added.

Imperial Japan used the euphemism "comfort women" to refer to young women of various ethnic and national backgrounds and social circumstances who were forced to offer sexual services to Japanese troops before and during World War II, C. Sarah Soh, historian and professor at San Francisco State University, explained in her essay Japan's Responsibility Toward Comfort Women Survivors.

In one of the latest signs of growing concern over the issue, the United Nations Human Rights Committee on July 24 requested that Japan make immediate and effective efforts to redress the atrocities.

The committee made the request in its concluding observations on the sixth periodic report of Japan's implementation of the International Covenant on Civil and Political Rights in Geneva, Xinhua News Agency reported.

The Korean women who recently called for the Japanese apology are only two representatives of the numerous sex victims during WWII. The nonprofit advocacy group Washington Coalition for Comfort Women Issues estimated the number ranges from 100,000 to 400,000.

"It's difficult to ascertain the exact number, but it's widely believed some 200,000 Chinese women were abused based on the decades of research by historians," said Su Zhiliang, director of the China "Comfort Women" Issue Research Center at Shanghai Normal University.

"As of 2013, many surviving comfort women would probably be approaching their 90s, and in China there are only 23 identified publicly who are still alive.

"I often visit them. The most recent one I visited was Li Xiumei in April in Shanxi province. Unfortunately, she's in poor health and living in poverty," Su said.

"And the destiny of other comfort women has been no better. They are all suffering various kinds of diseases and living in misery. It's a shame that they will probably all eventually die without hearing an official apology or receiving compensation from Japan."

"With more in-depth research, confidential information, testimonies and confessions being opened to the public, we have enough evidence to show the world that the comfort women system was not made up of the individual acts of Japanese soldiers, but was a government initiative.

"The system resulted in the largest, most methodical and deadly mass rape of women in recorded history. It is a global issue worthy of attention from the entire world," Su said.


Mounting pressure
The Japanese government has repeatedly refused to officially acknowledge the atrocities even though it has been almost seven decades since they were committed.

Historians from Western countries, foreign NGOs, other researchers and members of the public have also called for more to be done to acknowledge these war crimes.

"The issue of comfort women is in my judgment a significant aspect of Japanese atrocities in WWII. They were, in a high proportion of cases, women in effect kidnapped in Korea, China, the Philippines, the Dutch East Indies and elsewhere," said Gerhard L. Weinberg, a US diplomatic and military historian noted for his studies of WWII and a professor of history at the University of North Carolina.

"As a result, they were not only brutalized but, what is often overlooked, also exposed to the hazards of war. Many lost their lives in the bombing of bases and camps where they were held, and also when ships on which they were being sent to and from Japanese garrisons all over the Pacific were sunk.

"The victims deserve commemoration as well as compensation as a significant aspect of a terrible and entirely avoidable systematic misconduct by Japanese forces in WWII," said Weinberg, who is also a member of the Historical Advisory Panel of The Nazi War Crimes and Japanese Imperial Government Records Interagency Working Group.

#



De : 傳播室-李黛妮
Envoyé : mercredi 16 juillet 2014 11:48
À : L PR

Objet : curious about one thing
Dear Mr. Leopold,

As a reader, I am very curious one thing about how to develop these photos. Because you were in the Weihsien Concentration Camp and really don't know when would the war stop or when would be the time go back to the hometown. And also, how to keep the film in good condition, that is clear image to see right now.

I am also a student in documentary study, so I would more interested at these "history" or "story".
These questions are not in hurry, if you have free time to tell me the story, that would be great.

Sincerely
Dai-Ni




De : 傳播室-李黛妮
Envoyé : mercredi 16 juillet 2014 11:30
À : L PR

Objet : THANKS
Dear Mr. Leopold,

THANK YOU VERY MUCH.
The Pictures are PERFECT.
Thanks for your quick and kind help.
"Hsieh Hsieh" (Thanks in Chinese)
Dai-Ni




De : L PR
Envoyé : mercredi 16 juillet 2014 10:13
À : hena@chinadaily.com.cn
Cc : Janette & home

Objet : Re: interview request from China Daily
Dear HeNa,

Hello,
You can certainly find information about us on the "Weihsien-Paintings' website"
go to:
http://weihsien-paintings.org/pander/index.php

You are welcome to explore that chapter ...

Best regards,
Leopold




De : 傳播室-李黛妮
Envoyé : mercredi 16 juillet 2014 02:56
À : L PR

Objet : high resolution
Dear Mr. Leopold,

May I ask for the high resolution of the two photos?
Right now they are 96dpi, would it possible we could have 300dpi E-photos?

The reason to ask for "high dpi" is because the photos are very precious to witness the history of Weihsien Concentration Camp. We hope to show the more clear image to people who come to visit CYCH and would learn a lesson from this history.

I am sorry for asking more; hope there would be some possibility to come true.

Blessings.
Dai-Ni (Miss Li)




-----Original Message-----

From: hena@chinadaily.com.cn
Sent: Thursday, July 10, 2014 11:25 PM
To: tedp

Subject: interview request from China Daily
> >
> >

Dear Ted
> >
How are you doing these days? Do wish all the best and healthy of you.

I am working another story about World War II and this time it concerns about "comfort women" or "sex slaves". Pls take seconds to read the following small article. I am really full of curiosity about how do westerners view about the issue and that part of history. So if it is convenient to you, please help me share some of your thoughts about it.

Positive, negative or even you said that your think it is the deal between China and Japan, and has nothing to do with other foreign countries is also welcome.
> >
Your comment is really important to me
Thanks
Best
He Na
China Daily reporter
> >
> >

Sex slaves

China has submitted applications to UNESCO to preserve the archives that prove the suffering of "comfort women" and make it part of the UN body's Memory of the World program.

The application follows recent comments by leading Japanese politicians and academics casting doubt on the plight of the comfort women.

The Japanese Imperial Army had a policy of forcing women captured in occupied lands to work as sex slaves in military brothels.

Beijing's applications to UNESCO regarding the Nanjing Massacre and comfort women aim to "remember the history, cherish the peace and avert similar inhuman atrocities from taking place again", Foreign Ministry spokeswoman Hua Chunying said.

Public debate was further heated in January after Japanese public broadcaster NHK's newly appointed head Katsuto Momii stated that comfort women existed in any country that was at war, not just Japan, but also France and Germany.

Momii even targeted South Korea for continuing to call for compensation for the women.

Eighty-nine wartime documents were made public in April by the Jilin Provincial Archives to further prove that forcing women into sex slavery were sanctioned by the Japanese army in Asian countries.

Some of the files are related to the Japanese army's systematic abuse of female sex slaves. One report, written on Feb 28, 1938, describes how in just 10 days, 8,929 Japanese soldiers "visited comfort stations" in Zhenjiang, Jiangsu province. Another report, dated mid-February, details how a shortage of comfort women in Danyang, Jiangsu province, resulted in enforced enrollment of local women.

A record of a phone call describes how the acting manager of the branch of the regime's central bank in Anshan, Liaoning province, and the bank's Foreign Capital Division of Fund Department granted permission for the dispersal of more than 200,000 yen ($1,950) for the purchase of comfort women.

Japan is the only country whose military has enforced comprehensive sexual slavery, according to Su Zhiliang, a professor at Shanghai Normal University, who specializes in studies related to the issue.

"We should distinguish these women from prostitutes. The 'comfort women' were slaves. They were forced, not paid, and had no personal freedom.

Numerous women were affected across Asia," he said
>




De : 傳播室-李黛妮
Envoyé : lundi 14 juillet 2014 10:35
À : L PR

Objet : Re: ask for permission
Dear Leopold,

Thank you so much for your kind sharing.

God bless you.
Dai-Ni Li




De : L PR
Envoyé : lundi 14 juillet 2014 10:12
À : 傳播室-李黛妮

Objet : Re: ask for permission
Dear Mr Dai-Ni Li,

As your purpose is entirely "non profit", you can freely use the pictures from our website, www.weihsien-paintings.org .

Best regards,
Leopold




De : 傳播室-李黛妮
Envoyé : lundi 14 juillet 2014 05:46
À : tapol@skynet.be

Objet : ask for permission
Dear Sirs,

May I introduce myself first, I am a reader from Taiwan and I am a worker in the Chia-Yi Christian Hospital (CYCH), the founder was Dr. Marcy Ditmanson and Mrs. Joyce Ditmanson, when I try to find the information about Dr. Marcy Ditmanson and I typed the keyword "Marcy Ditmanson" and found your website.

This website is full of meaningfulness, when I visit I found two photos with Dr. Marcy Ditmanson inside, for example the two photos from Mr. Peter Bazire file ( attach 1 and attach 2).

May we ask the permission for using these photos in the CYCH history gallery and printed material (the purpose is for sharing to patient and people who come to this hospital, all for Non-profit ). I also enclosed the CYCH's website --
http://www.cych.org.tw/cych/english/about.html

We hope you could kindly to give us this permission.

Sincerely,
Dai-Ni Li
Editor of Media Center at CYCH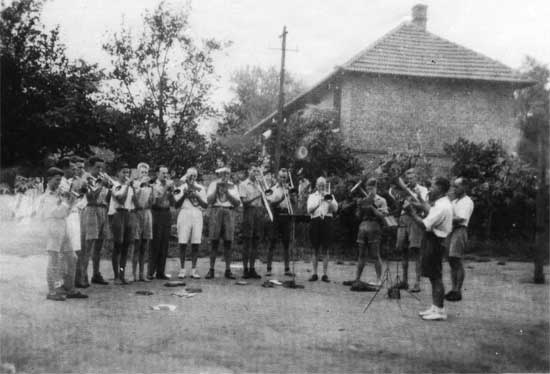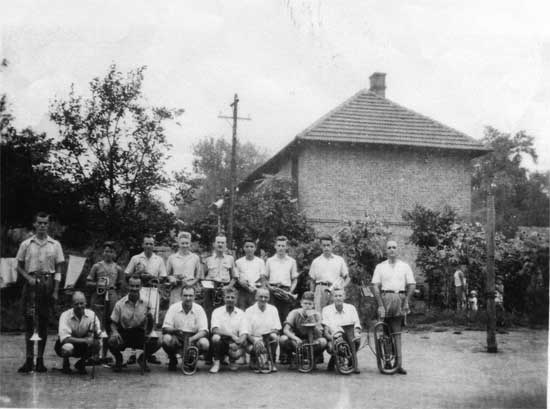 From: Angela
Sent: Friday, July 11, 2014 5:39 PM
To: Ted Pearson ; Leopold Pander

Subject: Fw: Re: interview request from China Daily ** reply
Of course not as good as your presented views which are more formally written.
----- Forwarded Message -----



From: "hena@chinadaily.com.cn"


To: Angela
Sent: Friday, July 11, 2014 2:34:46 AM

Subject: Re: Re: interview request from China Daily ** reply
Dear Angela

I am so happy to receive your email and it's really a pity that i could not meet you when you were in China last month. let keep in touch, and pls let me know when you visit beijing next time.

your comment on the issue in briliant and i really like them. i have interviewed some westerners before, especially those younger ones, and they all thought it is the deal between China and Japan, and they do not care about it at all.

Your comment is really important to me and means a lot to change me from former views.

BTW, may i know more about your carrer before? what's your last job before retirement.

thank you so much for time
best
He Na




-----原始邮件-----

发件人: Angela
发送时间: 2014年7月11日 星期五
收件人: "hena@chinadaily.com.cn"
抄送:

主题: Re: interview request from China Daily ** reply
0011 am Fri July 11


Hello He Na,

Thank you for your message.

WE returned from Tianjin & Beijing Jun 17 - now seems so long ago & In Beijing had video interview with Liu Li of CCTV re Weihsien & she also did one with Monica who is german but was in Tianjin during Japanese Occupation. I am doing well trying to loose all the extra weight from too many good meals = eating far too many Jiaos bowzers etc.

Hope you dont mind if I relay this to my cousin TEd Pearson who is also from Tianjin & perhaps you would like to hear his comments.

First - I have read the book The Rape of Nanking by Iris Chang & also the book her mother wrote after she commited suicide *The Woman who could not Forget** Ying Ying Chang. The Rape of Nanking wasnt one I wanted to read as was aware of the atrocities & it is very brutal. The Japanese wont own up to it but China suffered so much under the inhuman Japanese.

I have traveled much in Japan & it is hard to believe they behaved that way but it was war .... with utter disregard for the Chinese who they felt were no better than animals.

Also the military itself imposed harsh methods to the soldiers & they in turn to the vanquished which unfortunately were the people & lands they conquered .

This is my reply to what you are asking.

It is a well known fact in the west that the Japanese engaged in comfort women in various countries-such as Korea as well & other parts of Asia they conquered & there is not doubt about it .

People in North America believe it to be the ultra truth.

Women were housed in brothels & literally treated as slaves for the soldiers. All sanctioned by the military which was despicable. Other women were raped at random by soldiers everywhere. It is inconceivable to deny this so many years later & they will not pay compensation either.

The women must have suffered beyond imagination & barely survived with so much abuse.

Believe it has only been Japan that has housed women for such purposes & they will not admit to it. There is no excuse to dismiss the charge. The atrocities the Japanese inflicted on the Chinese is horrifying & the enslavement of women for one purpose is too terrible to contemplate.

All was sanctioned by the Military. Words cannot describe the what these women had to go through & what makes it worst is Japan/s denial to rectify their actions. I refer to a book called *The Comfort Women, Japan/s Brutal regime of Enforced prostitution in the Second World War -by George Hicks. Their actions were bestial to mankind.

There is always too much to say about this subject but it must not be forgotten either ... the terrible affliction the Japanese imposed on the comfort women of forced enslavement.

Sincerely
Angela Elliott




De : Teddy
Envoyé : vendredi 11 juillet 2014 15:23
À : hena@chinadaily.com.cn
Cc : angelalousia@yahoo.ca ; pander41@skynet.be

Objet : Re: interview request from China Daily
Hi there He Na,

Of course, most of what I know about comfort women I did not learn as a child in camp nor in Tianjin. I do not believe they tried this in our camp.

However, it is my understanding that the Japanese did this where ever they were, Korea, China, Indonesia, Philippines, etc. In Indonesia they forced Dutch women into this service. I would not be surprised if there were not some Chinese women in Weifang who were forced to provide "comfort" to our Japanese guards.

As far as how Westerners perceive this (and other actions) by Japan, well I believe that mostly they are unaware.

I believe that Japan has a good Public Relations activity which they hide behind so that they do not have to ever accept responsibility for what they did.

Do not overlook they "medical" studies they did on Chinese in China.

I also believe that over history, attackers and invaders always targeted women as part of their strategy.

Look at Nigeria today.

However, IMHO, Japan did this as part of their Governmental strategy and part of their cultural arrogance.

Japan used "slaves" during WWII, men and women.

Look at the soldiers captured in Hong Kong who were used as slaves.

Of course, germany did the same with the Jews, however, the German Government has since admitted this.

Japan is still "innocent" in their eyes.
I hope this helps.
Ted.




De : Pierre Ley
Envoyé : vendredi 11 juillet 2014 12:43
À : 'tapol_(Skynet)'

Objet : RE: interview request from China Daily
Dear He Na,

The answer to your request is difficult, as I am not a historian!

Here are a few personnal thoughts...

Rape through war has always been a reality, only very recently is a more civilised world trying to become "humane".

Yet even to-day, everywhere, killing goes uncondemned in war, (in a peaceful society this is called murder), and rape is only now starting to get attention thanks to Human Rights groups ( cf. ex-Yougoslavia, RD of Congo,) and of course not forgetting the importance of the Nuremburg Trial...

Even in times of peace, killing and rape are tolerated by certain groups, religious or otherwise, as is slavery: humans abused by excessive and unwillful labour. The world over.

Back to the Japanese and WWII:

Nanking was a free for all massacre, and Japan almost admitted as much by trying to regulate it's army into offering them the "comfort" of women after the killing and plundering of war.

I doubt that any one woman was "agreeable" and as such they were an organisation of legitimatly raped slaves.

"Comfort Women" are not prostitutes, or randomly raped women, (as cited by the Japaneses defence , as in France and Germany during WWII).

They are Japanese Sex Slaves, and organised as such by the Japanese in their 20th century wars in Asia.

I think I am accurately conveying the opinions of the majority of Europeans.

Compensation of "comfort women" is a must, Japan must come to terms with it's history. And yes, UNESCO has to preserve all the war archives in the interest of humanity's betterment.

I wish the Japanese people and their marvellous cultural civilisation all the best.

I wish full succes to China in their effort to preserve the truth in History.

Sincerely yours,
Leopold and Janette




De : hena@chinadaily.com.cn
Envoyé : vendredi 11 juillet 2014 05:42
À : Leopold Pander

Objet : Fw: interview request from China Daily
Dear Leopold Pander

How are you doing these days? Do wish all the best and healthy of you.

I am working another story about World War II and this time it concerns about "comfort women" or "sex slaves". Pls take seconds to read the following small article. I am really full of curiosity about how do westerners view about the issue and that part of history. So if it is convenient to you, please help me share some of your thoughts about it. Positive, negative or even you said that your think it is the deal between China and Japan, and has nothing to do with other foreign countries is also welcome.

Your comment is really important to me

Thanks
Best
He Na
China Daily reporter
Sex slaves

China has submitted applications to UNESCO to preserve the archives that prove the suffering of "comfort women" and make it part of the UN body's Memory of the World program.

The application follows recent comments by leading Japanese politicians and academics casting doubt on the plight of the comfort women. The Japanese Imperial Army had a policy of forcing women captured in occupied lands to work as sex slaves in military brothels.

Beijing's applications to UNESCO regarding the Nanjing Massacre and comfort women aim to "remember the history, cherish the peace and avert similar inhuman atrocities from taking place again", Foreign Ministry spokeswoman Hua Chunying said.

Public debate was further heated in January after Japanese public broadcaster NHK's newly appointed head Katsuto Momii stated that comfort women existed in any country that was at war, not just Japan, but also France and Germany.

Momii even targeted South Korea for continuing to call for compensation for the women.

Eighty-nine wartime documents were made public in April by the Jilin Provincial Archives to further prove that forcing women into sex slavery were sanctioned by the Japanese army in Asian countries.

Some of the files are related to the Japanese army's systematic abuse of female sex slaves. One report, written on Feb 28, 1938, describes how in just 10 days, 8,929 Japanese soldiers "visited comfort stations" in Zhenjiang, Jiangsu province. Another report, dated mid-February, details how a shortage of comfort women in Danyang, Jiangsu province, resulted in enforced enrollment of local women.

A record of a phone call describes how the acting manager of the branch of the regime's central bank in Anshan, Liaoning province, and the bank's Foreign Capital Division of Fund Department granted permission for the dispersal of more than 200,000 yen ($1,950) for the purchase of comfort women.

Japan is the only country whose military has enforced comprehensive sexual slavery, according to Su Zhiliang, a professor at Shanghai Normal University, who specializes in studies related to the issue.

"We should distinguish these women from prostitutes. The 'comfort women' were slaves. They were forced, not paid, and had no personal freedom.

Numerous women were affected across Asia," he said

#