Pulling Strings In China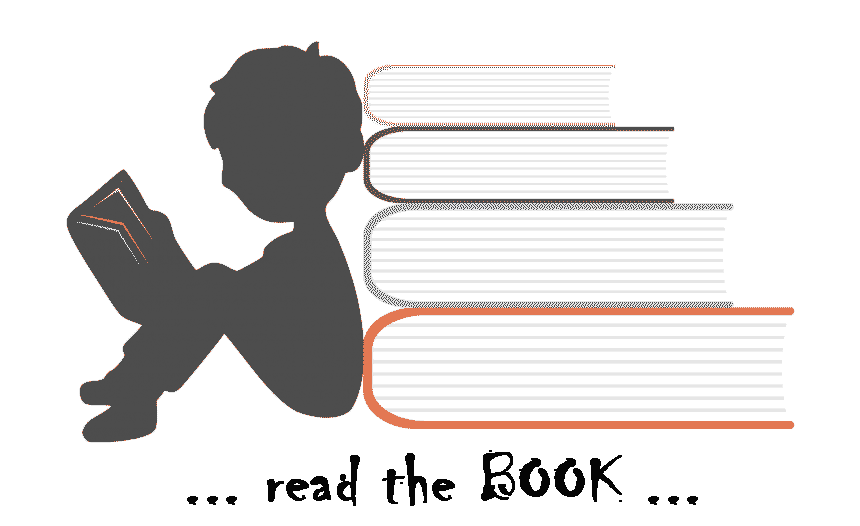 by William Ferdinand Tyler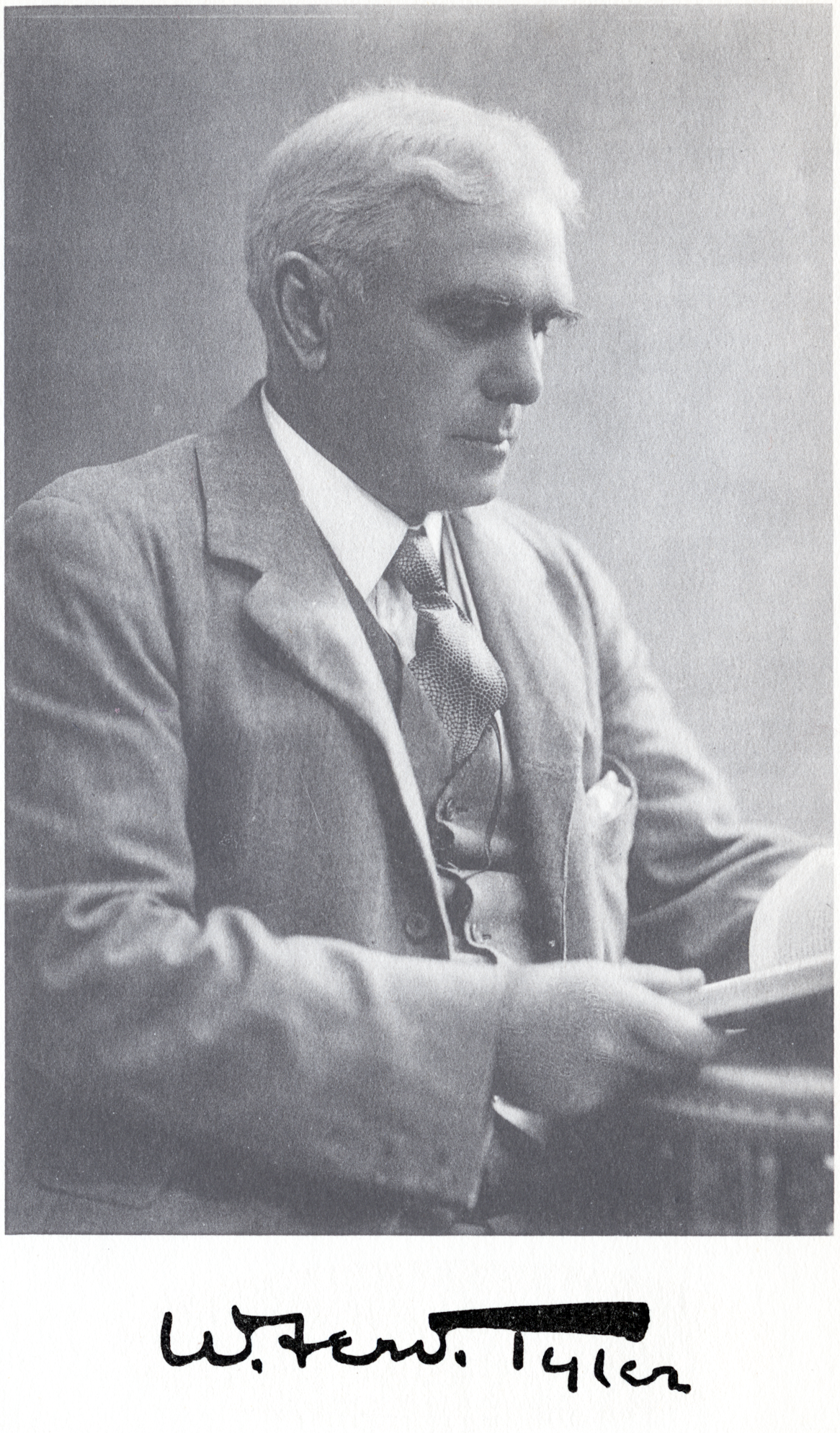 About the Author
William Ferdinand Tyler (William Ferdinand Tyler, 1865-1928), came to China with the British "Chinese Fleet" in 1888, lived in China for more than 30 years, worked in the Chinese Navy and Chinese Customs for a long time, witnessed the establishment and early development of the Chinese Navy, and Participated in the Sino-Japanese naval battle in the Yellow Sea and the defense of Weihai. In 1929, the book PULLING STRINGS IN CHINA, which recorded his experience in China during his lifetime, was published, which became an important historical material for the study of the Sino-Japanese War.

In the 30 years from 1888 to 1920, Tyler has witnessed Dadonggou naval battle, Weihaiwei siege in China, and has contacted with the various figures from important officials to the civilians and pirates. He talks frankly what he like to say in his book Pulling Strings in China (1889-1920 Tyler's Memoir), and tells what he saw and heard in China. From an angle of a person that is standing outside but lingering free from the benefit, he puts forward his views and understanding on the military, officialdom and the events and people at that time.

131*. Pulling Strings in China, By W. F. TYLER. 1929. (London Constable, 8vo, x 310 pp. 15s.)
Mr. TYLER'S modesty, tempered wth occasional touches of a pleasant vanity, combined with a genius both for telling a good story and for characterisation, are qualities which make this a very charming book. His success in life was due primarily to a capacity for overcoming handicaps that would have crippled a weaker man. The deafness that fell upon him at the age of thirty did not blunt his eager zest for life or dim the courage that carried him through the dangers and difficulties of the strangely varied tasks that fell to his lot as a member of that extraordinary service, the Chinese Maritime Customs.

Mr. Tyler in his time met most of the characters, famous and obscure, Chinese and foreign, that played their part upon the Chinese scene Sir Robert Hart, the great Inspector-General; M'Clure, the drunken tug-boat skipper who became a Chinese Admiral Von Hanneken and Detring; Basse, the German peasant who became confidential political adviser to three powerful Viceroys at once; Liu Poo-chin, whose cowardice was obscene, and Admiral Ting who lived and died a hero; Li Hung-chang and Yuan Shih-kai — these and many more are described with that touch of genius which makes them live again in Mr. Tyler's pages.

The book is full of good stories and exciting adventures.

Perhaps the best are the tale of the ship's carpenter, a fine character who was a double murderer, the story of how Mr. Tyler nearly had his head cut off and how he tamed the Dragon in the rapids of the Upper Yangtze. Many chapters, such as those describing the Yalu battle, the siege of Wei-hai-wei, and Mr. Tyler's functions as neutrality adviser, have considerable historical value, and in general Mr. Tyler supplies that touch of human interest and local colour which the bare facts of history so grcatly need.

It is a book that can be cordially recommended to the general reader no less than to the student of Chinese affairs.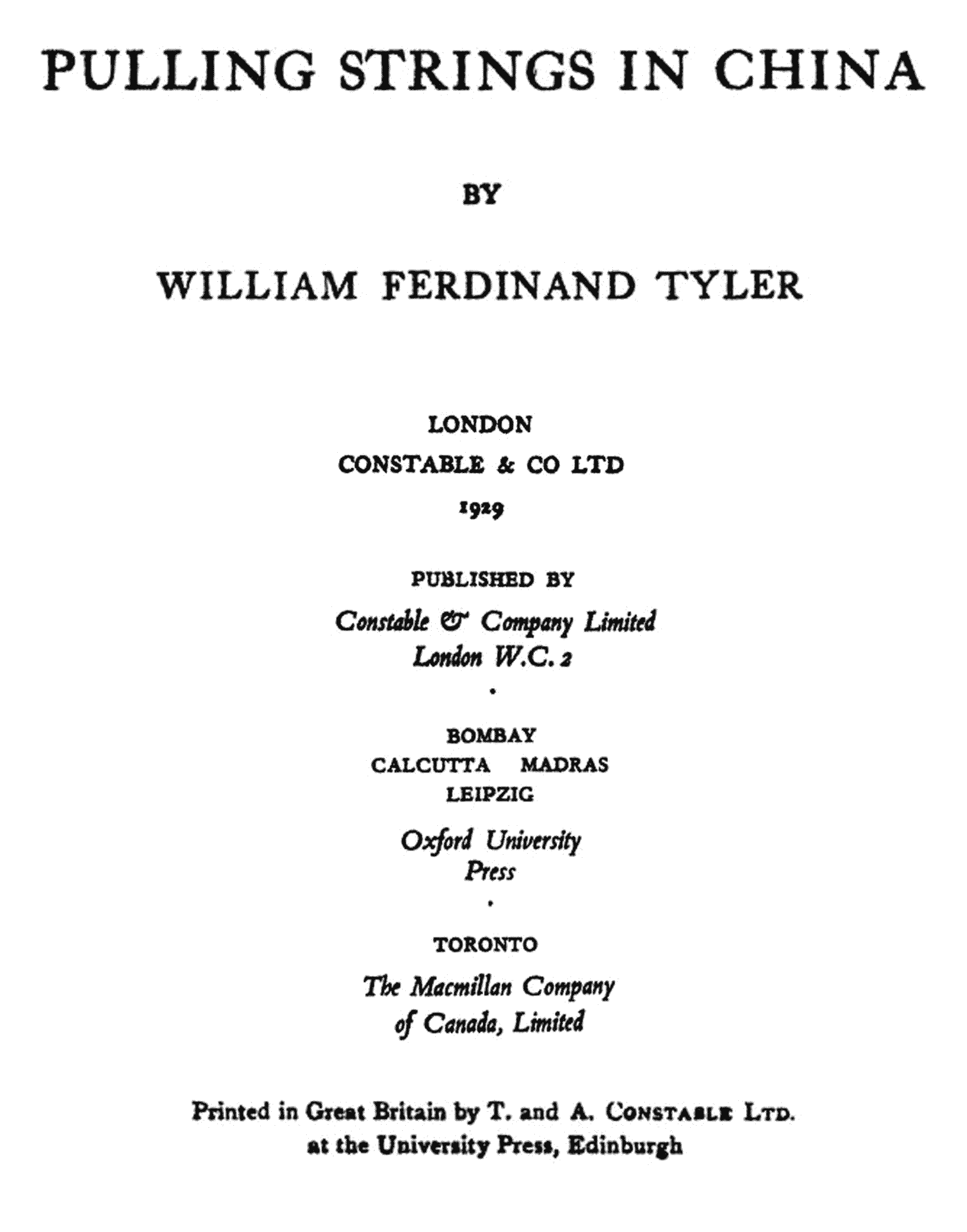 Preface
MY friend Basse and I were in consultation in my little house facing the racecourse at Shanghai.

Some years before we had been junior officers on one of Sir Robert Hart's Revenue Cruisers ; now we were considering how the three Viceroys controlling the Navy on behalf of the Empress Dowager should be advised about filling the vacancy of Commander-in-Chief.

Having made our decision we laughed at the situation. ` When we retire,' said Basse, ' you must write our joint reminiscences ; what shall we call it ? ' Thinking of the part that he was playing I suggested ' Pulling Strings in China ' ; and that was the genesis of this volume.

But later Basse and I went our respective ways, and then he died. The original intention cannot therefore be carried out in its entirety. Instead I write of my experiences and give Basse his place in them ; but out of sentiment I keep the title, though it has lost the suitability it would have had, had Basse's share been added.

I am greatly indebted to Dr. H. B. Morse and Sir John Pratt for the scrutiny of my references to history, but that does not imply acceptance by them of all my views and statements on the subject. I am also indebted to Mr. J. Woltman, Mr, L. A. Lyall and Mr. S. F. Mayers for encouragement and advice.
BEAULIEU-SUR-MER,
March, 1929.
... illustrations by Google\images ...