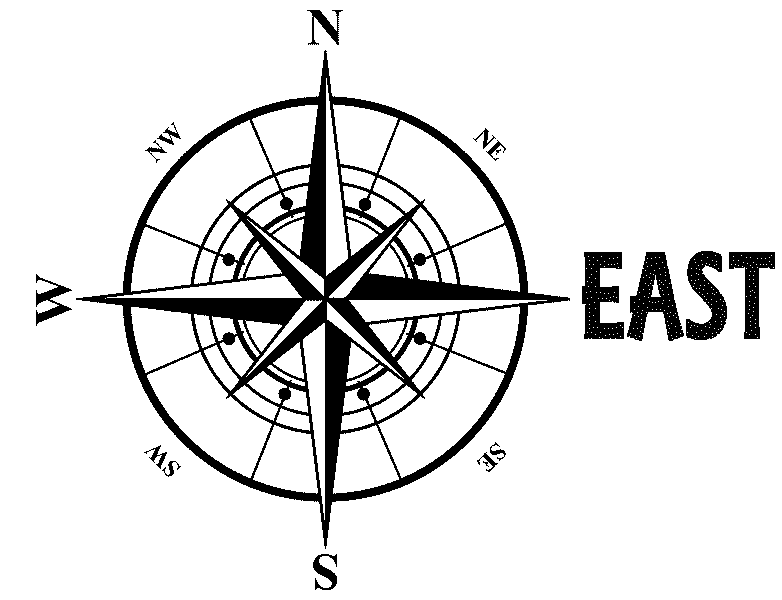 "Hier In Het Oosten,
Alles Well"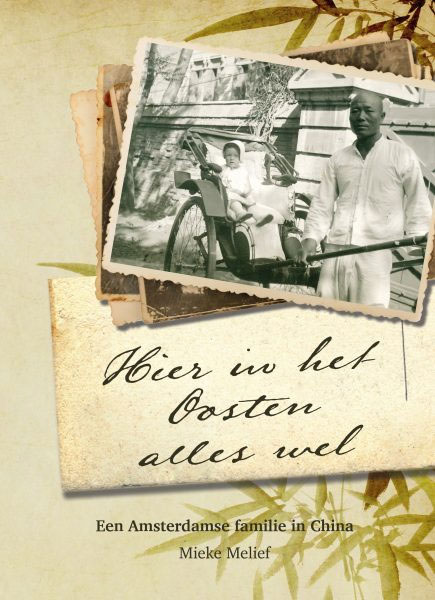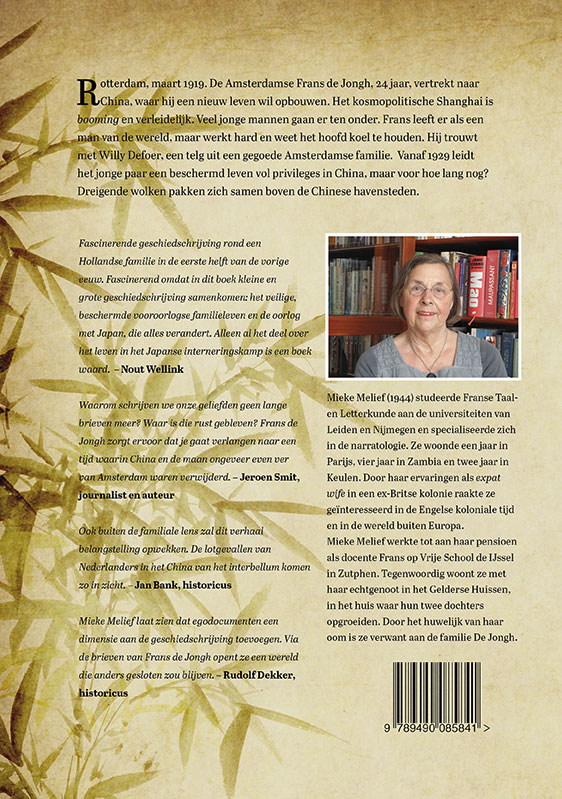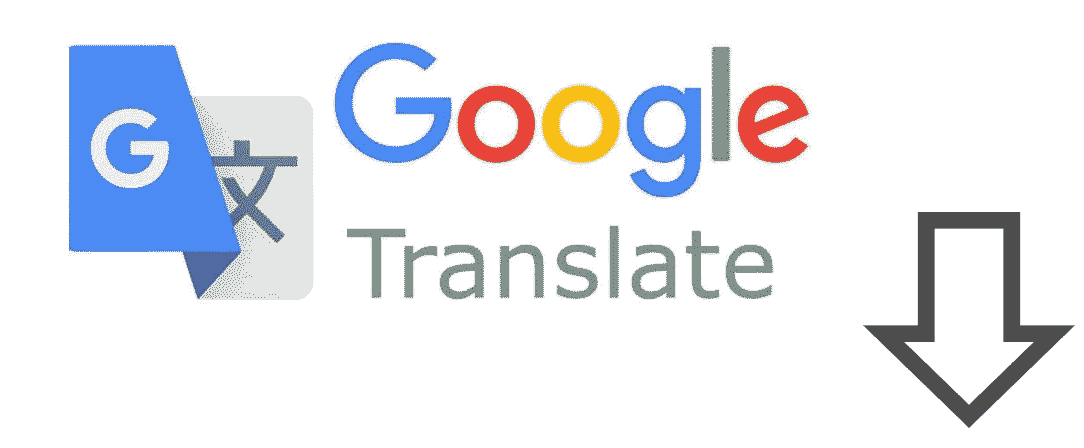 Rotterdam, March 1919. The 24-year-old Frans de Jongh from Amsterdam leaves for China, where he wants to build a new life. The cosmopolitan Shanghai is booming and tempting. Many young men perish. Frans lives like a man, "man of the world", but works hard and knows how to keep his place. He marries Willy Defoer, a descendant of a wealthy Amsterdam family. From 1929 onward, the young couple lead a protected life full of privileges in China, but for how long? Threatening clouds gather above the Chinese port cities.
Fascinating historiography about a Dutch family in the first half of the last century. Fascinating because in this small book a large historiography comes together: the safe, protected pre-war family life and the war with Japan, which changes everything. The part about life in the Japanese internment camp alone is worth a book.
- Nout Wellink

Why don't we write long letters to our loved ones? Where did that rest go? Frans de Jongh makes you long for a time when China and the moon were about the same distance from Amsterdam.
- Jeroen Smit, Journalist and author

This story will also generate interest outside the family lens. The fortunes of the Dutch in the China of the interbellum will come in no time.
- Jan Bank, historian

Mieke Melief shows that ego documents add a dimension to the historiography. Through the letters from Frans de Jongh, she opens a world that would otherwise remain closed.
- Rudolf Dekker, historian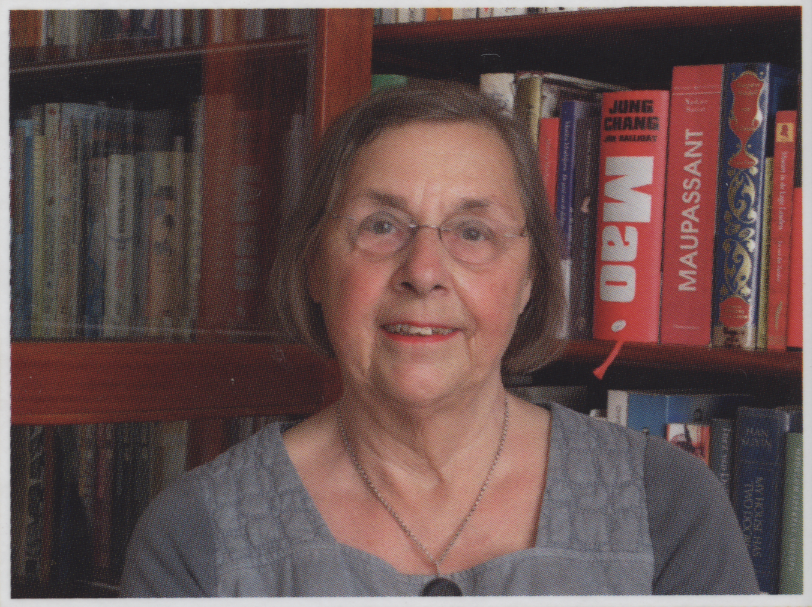 Mieke Melief (1944) studied French Linguistics and Literature at the universities of Leiden and Nijmegen and specialized in narratology. She lived for one year in Paris, four years in Zambia and two years in Cologne. Her experiences as an expat wife in an ex-British colony made her interested in the English colonial era and the world outside of Europe.

Mieke Melief worked until her retirement as a French teacher at the Free School of IJssel in Zutphen. Nowadays she lives with her husband in Huissen in Gelderland, in the house where their two daughters grew up. She is related to the De Jongh family through the marriage of her uncle.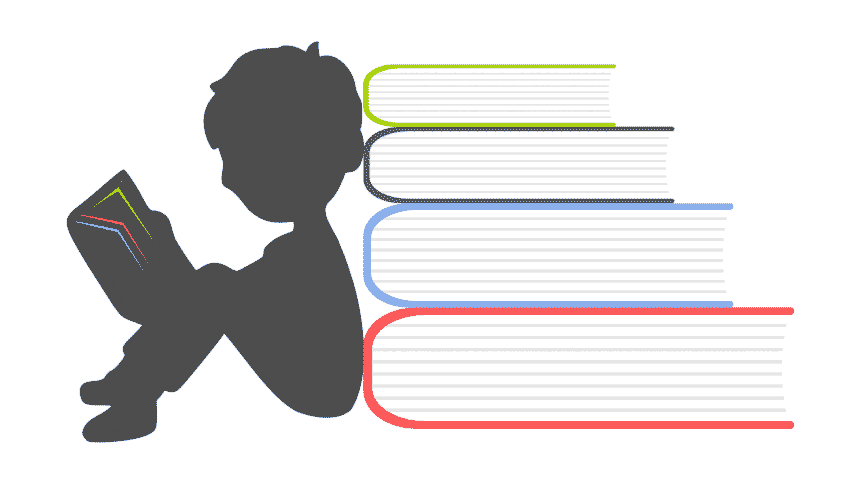 CONTENT
FAMILY TREE
8
CHRONOLOGY
11
AN AMSTERDAM FAMILY IN CHINA, 1919-1946
14
FRANS' CHILDHOOD, A DIFFICULT TIME
16
To the Far East
24
With the S.S. Tjimanoek to Hong Kong and Shanghai
34
China in 1919
41
The Opium Wars
51
The Boxer Rebellion and the fall of the Qing Dynasty
54
The Republic of China
57
How did the treaty ports function?
59
Bachelors 1919-1929, SHANGHAI
64
Letters from Shanghai
68
The first leave
119
Shanghai and Tientsin
123
China 1926-1929
127
Despair letter from Frans
145
The last bachelor years in Tientsin
149
The second leave
151
A special father-in-law
153
THE JONGH FAMILY IN HONG KONG, SHANGHAI AND TIENTSIN, 1929-1943
156
The birth of Annie
167
A year in Shanghai
171
China in 1932
174
Tientsin and environment
176
The young family in Tientsin
187
The long summers in Peitaiho
203
Even more memories of Tientsin
205
The third leave
207
Letters between three continents
210
The fourth leave
225
China 1936-1943
228
Uncertain times in Tientsin
232
Pearl Harbor December 7-8, 1941
263
WEIHSIEN MARCH 1943
275
Surviving in Weihsien
283
The liberation on August 17, 1945
342
THE LAST DAYS IN CHINA
351
EPILOG
365
POSTSCRIPTUM
375
THANKS
376
REFERENCES
377
BIBLIOGRAPHY
408
LIST OF CHINESE LOCATIONS
414
PHOTOS
289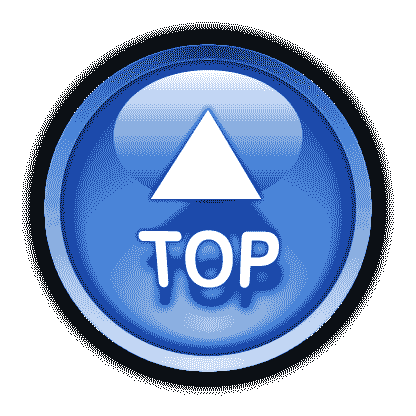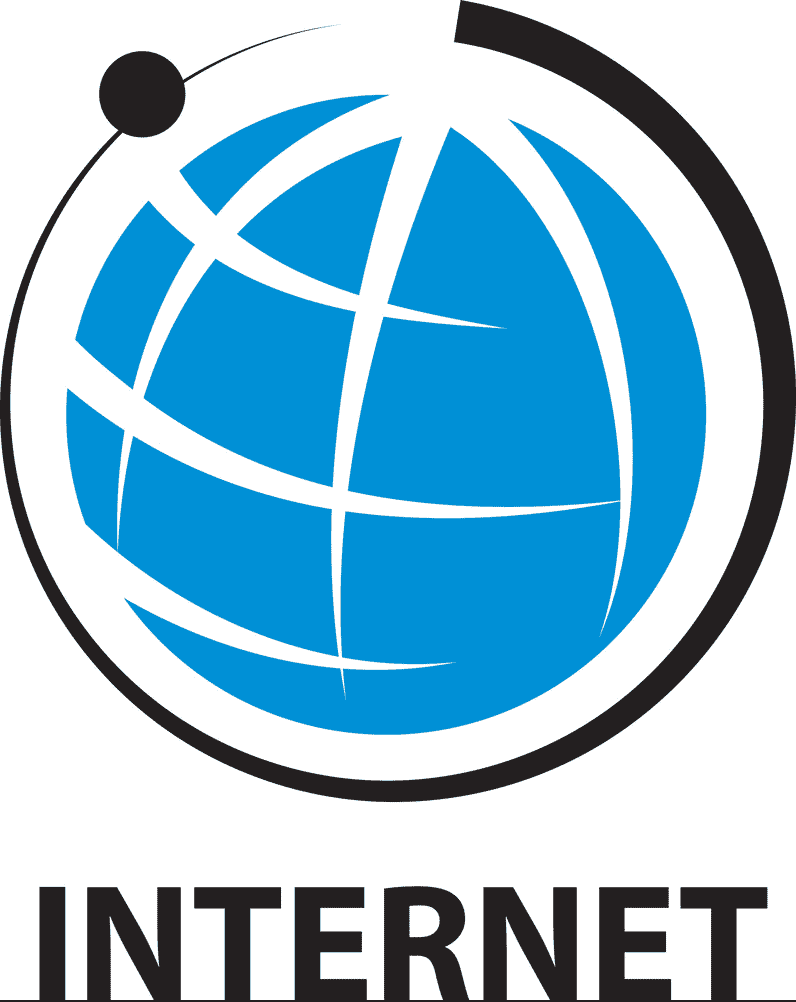 [update: March 7, 2020]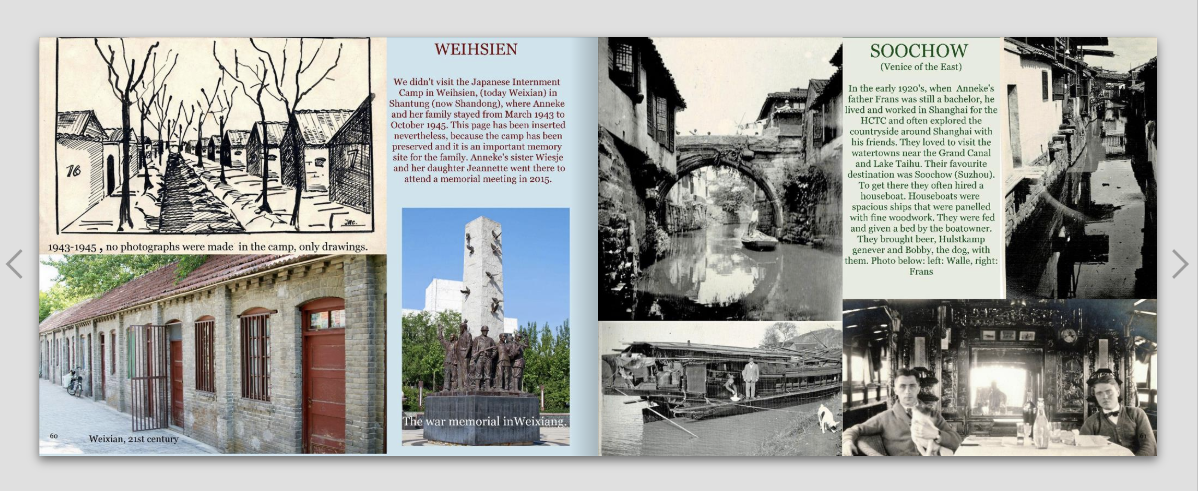 Mieke recently went to China and would like to share her photo album with you ...
[clcik here]